HOME

Click on the pics for a larger view.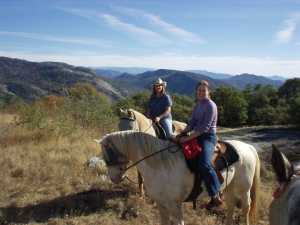 Shannon on Ghost and Patte on Shay. This view is about
a mile from home and is looking South East. The peaks in
the distance are in Kings Canyon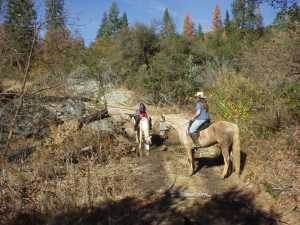 Ghost is learning what creeks and water are.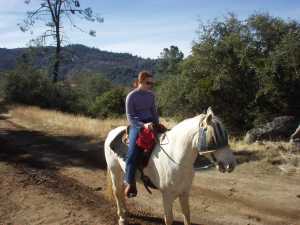 Shannon and Ghost. The peak in the background is Borough Mountain.